Pierre Boulez: Images Exposed
« Le compositeur, c'est l'œil qui imagine l'oreille »
En 1984, alors que j'allais photographier une nouvelle version de »Répons» pour le magazine »le Monde de la Musique»,
je ne savais pas que j'allais suivre la carrière de Pierre Boulez pendant près de 30 ans.
Une fois la reconnaissance établie, un accord tacite m'a permis de photographier le maître sans que je ne sente la gêne que l'on a d'habitude quand on insiste « trop ».
J'étais tout simplement là, comme un des musiciens, pratiquant mon instrument souvent trop sonore.
Comment ne pas reprendre à mon compte (en tant que photographe) cette courte phrase de Pierre Boulez relative au compositeur? De la même manière, tout comme  "[…] les oreilles n'ont pas de paupières", les yeux n'émettront jamais de sons.  C'est donc l'imagination qui doit être au rendez-vous du regardeur de ces photographies afin d'évoquer les moments sonores d'intense travail, d'écoute, de concentration, et de plaisir.
La couverture que j'ai choisie m'émeut particulièrement. Cet instantané a été pris avec l' iPhone, comme  un journal de bord, un jour d'été à Salzbourg en 2011. Cette image un peu floue où Pierre Boulez a  posé à ma demande, « sage comme une image », me renvoie à ce que ses yeux lui permettent de voir aujourd'hui. J'ai alors décidé de ne plus le photographier.
« The composer, that's the eye that imagines the ear »
In 1984, when I went to photograph a new version of «Répons» for the magazine «Le Monde de la Musique», I could not have imagined that i'd end up  following the career of Pierre Boulez for nearly 30 years.
Once we'd established mutual recognition, we worked under a tacit agreement that allowed me to photograph the master without constraint.
I was just there, like one of the musicians, but felt like a noisy observer.
As a photographer, how could i not think of Boulez's phrase about  a composer being the eye that imagines the ear? For i know that, whatever i can do, just as '[…]  the ears  have no  eyelids', the eyes will never make sounds. It's the imagination of the beholder of these photographs that needs to conjure up the moments of sound: moments of intense work, listening, concentration and  pleasure.
The photo I've chosen for the cover of this book I find especially touching. It's a  snapshot  taken with my iPhone, as for a personal journal, on a summer's day in Salzburg in August 2011.
The vaguely blurred image reminds me of what his eyes allow him to see these days. After that there was no need to photograph him any more.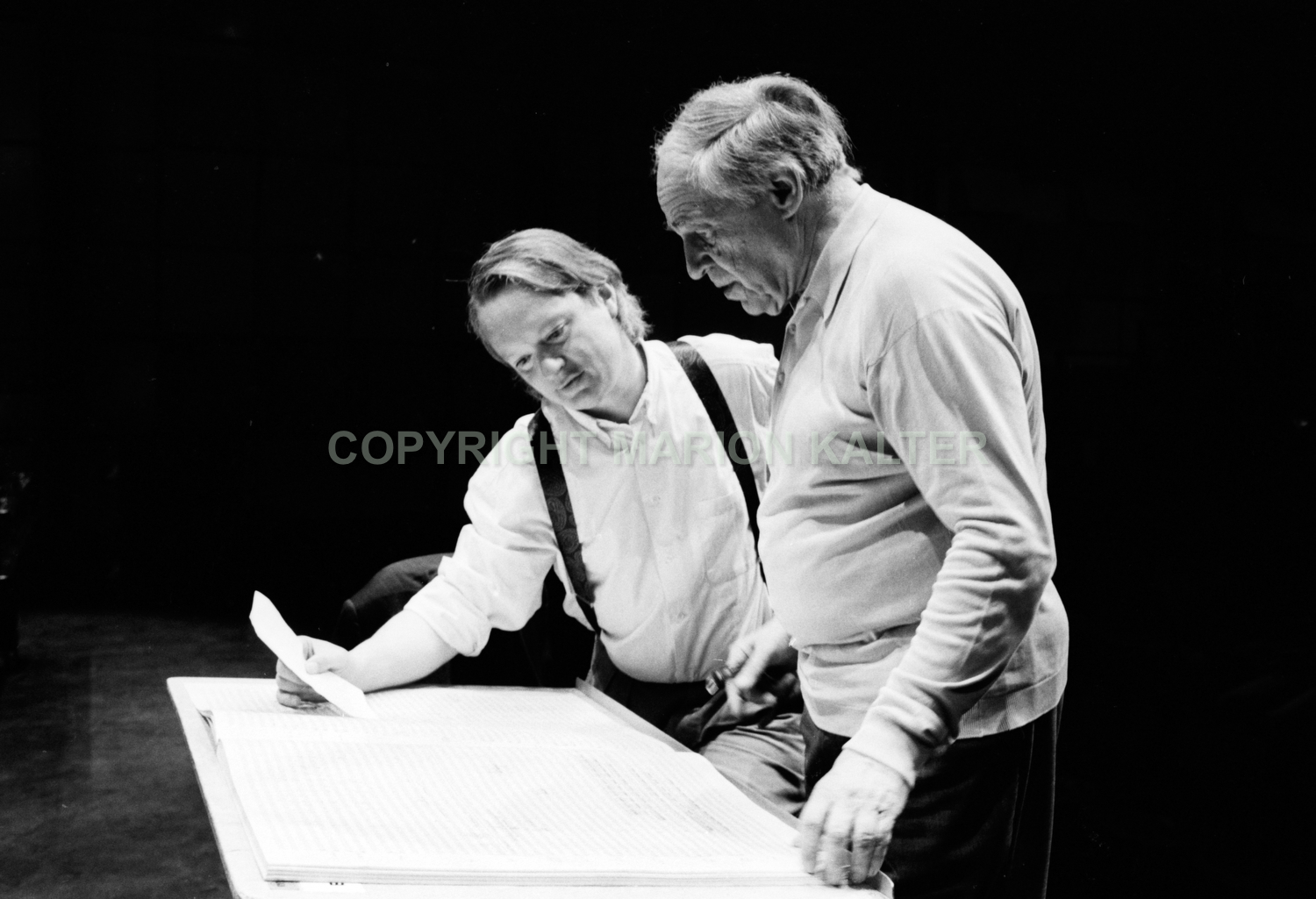 ---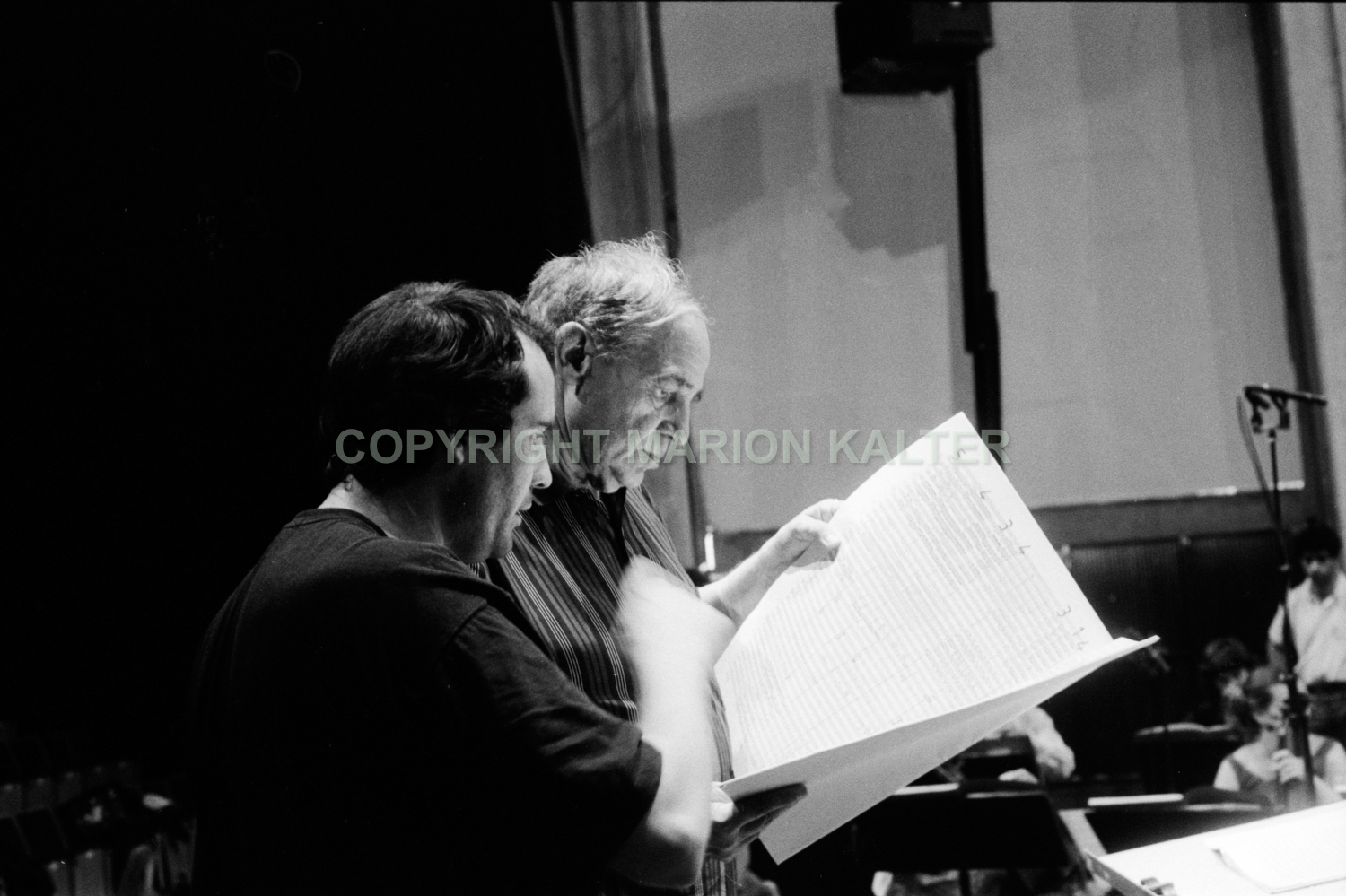 ---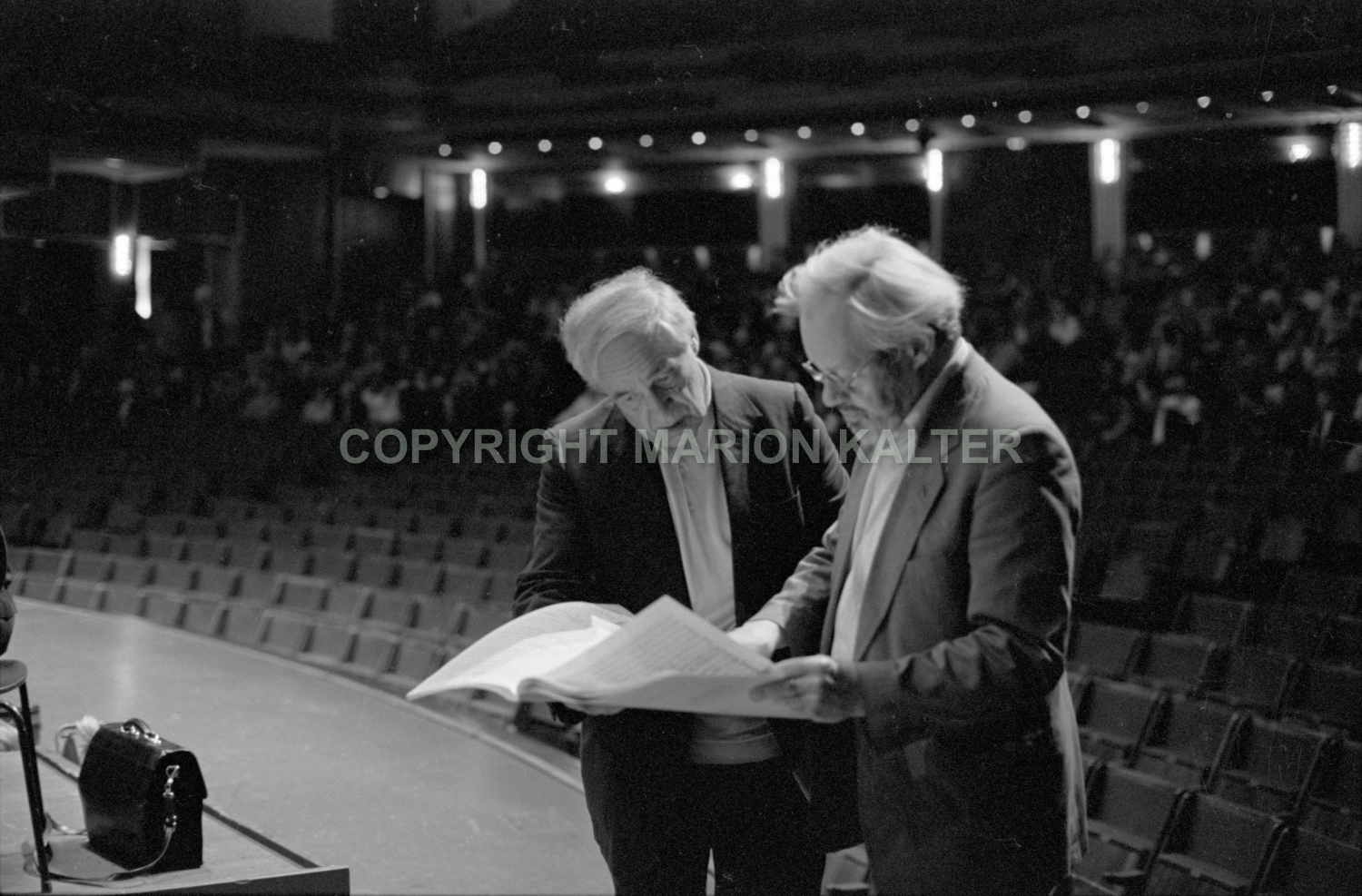 ---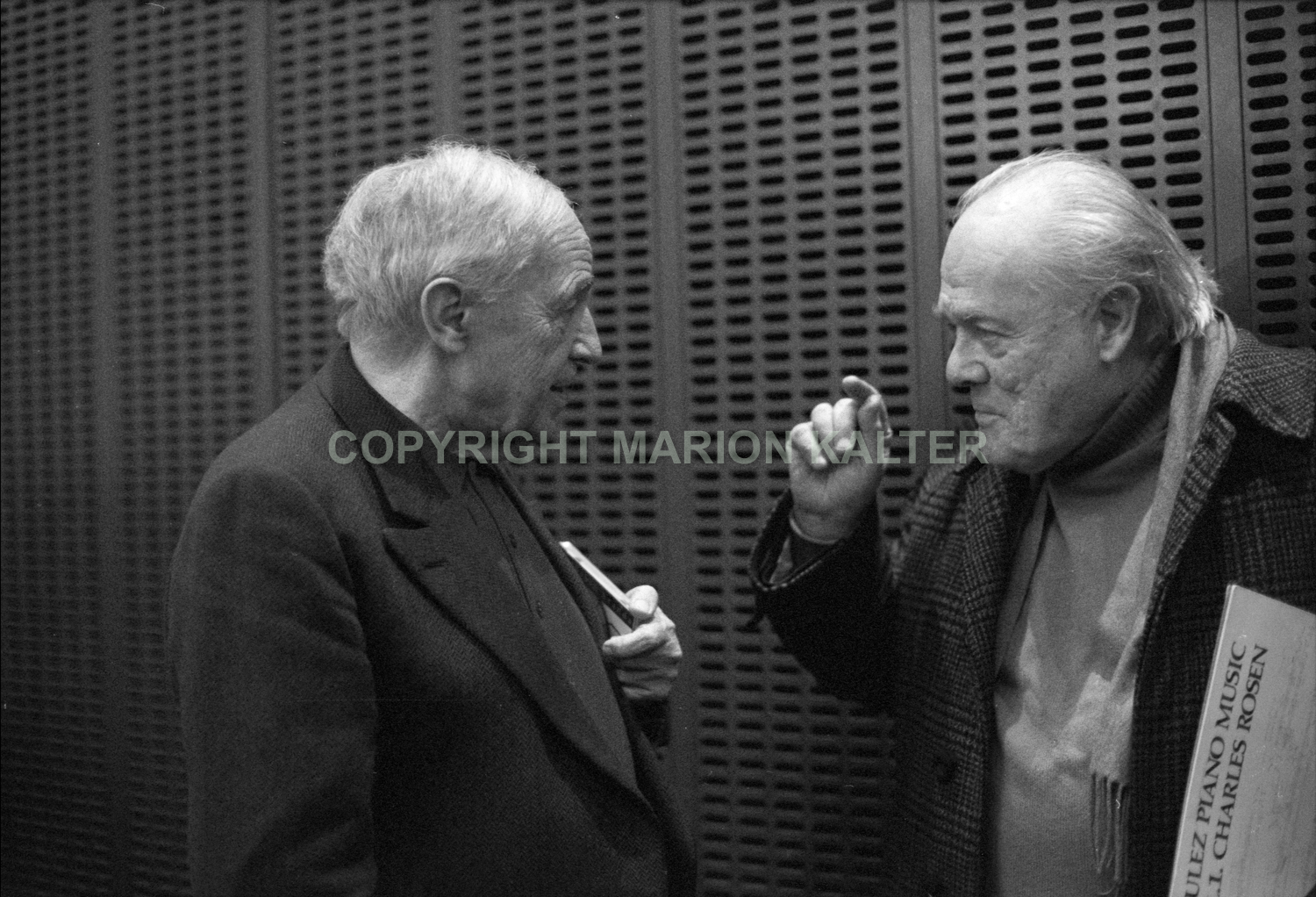 ---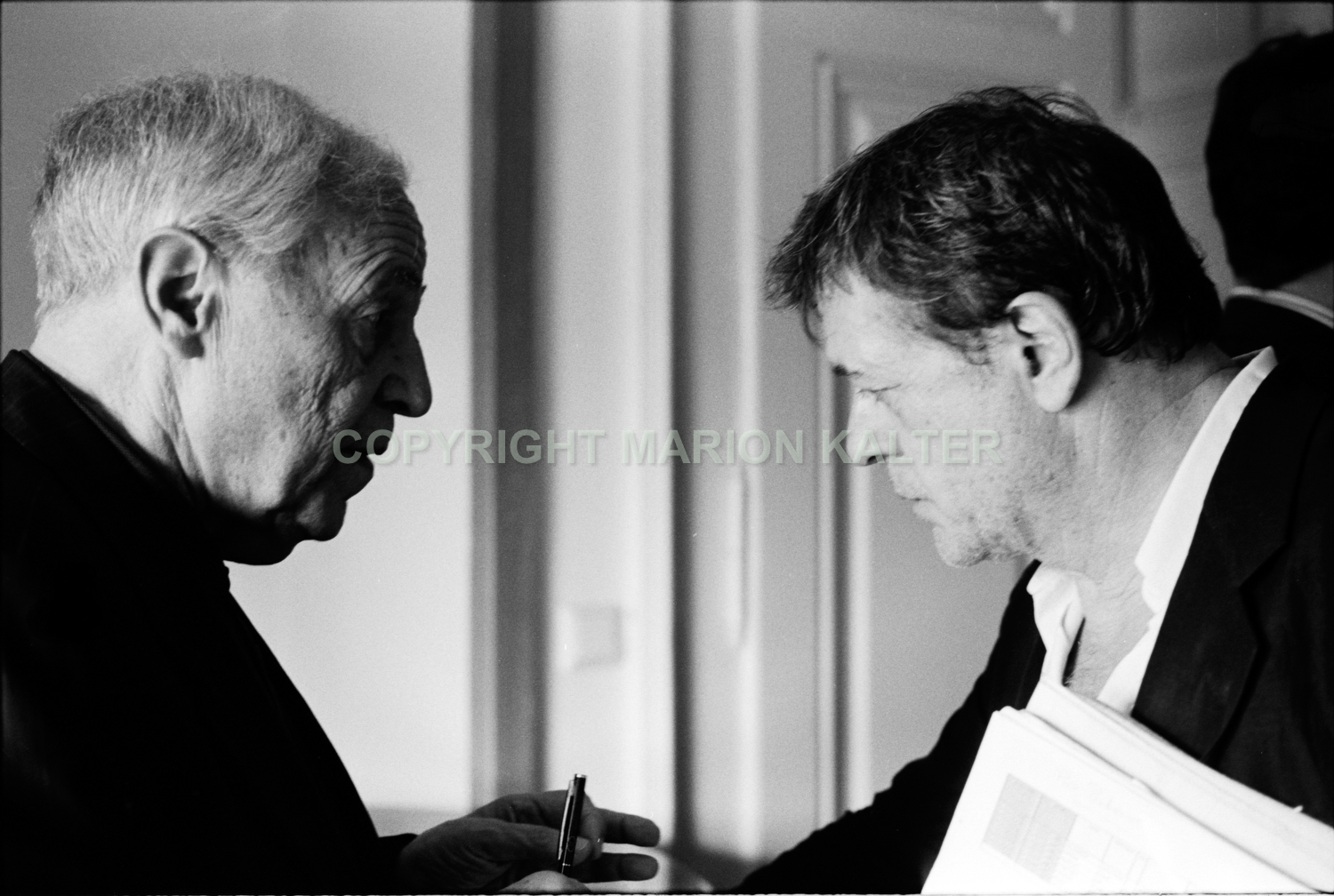 ---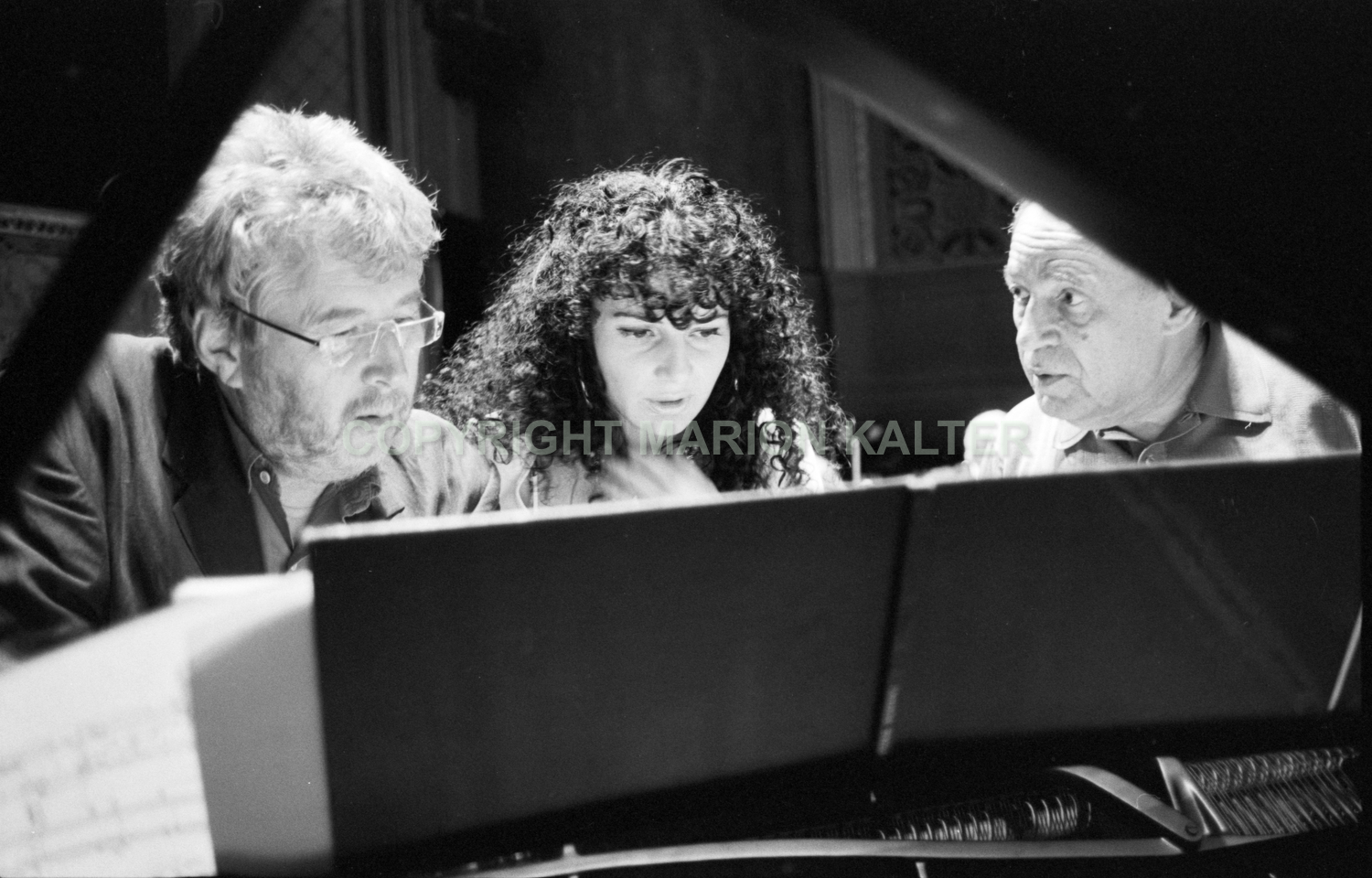 ---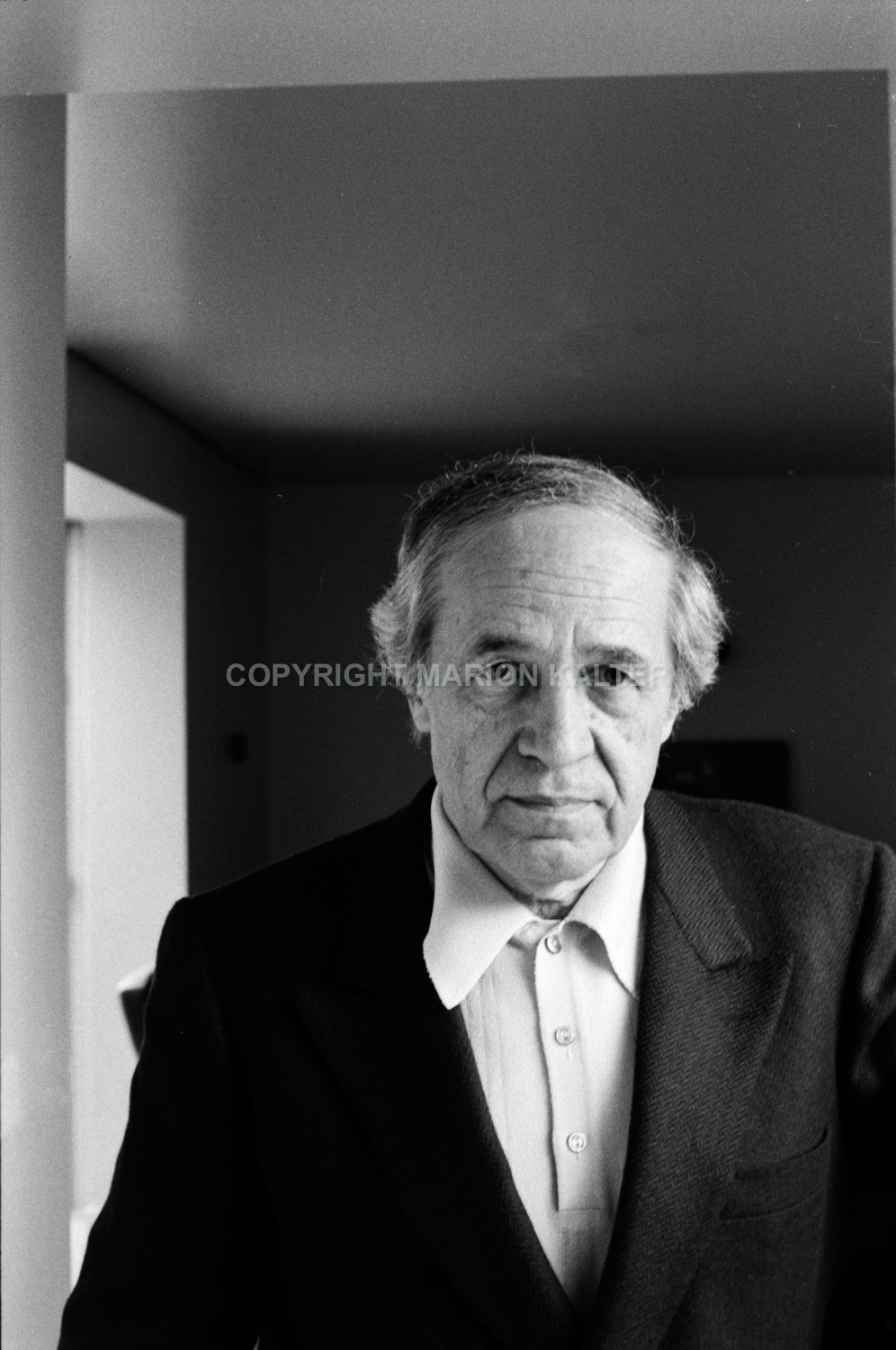 ---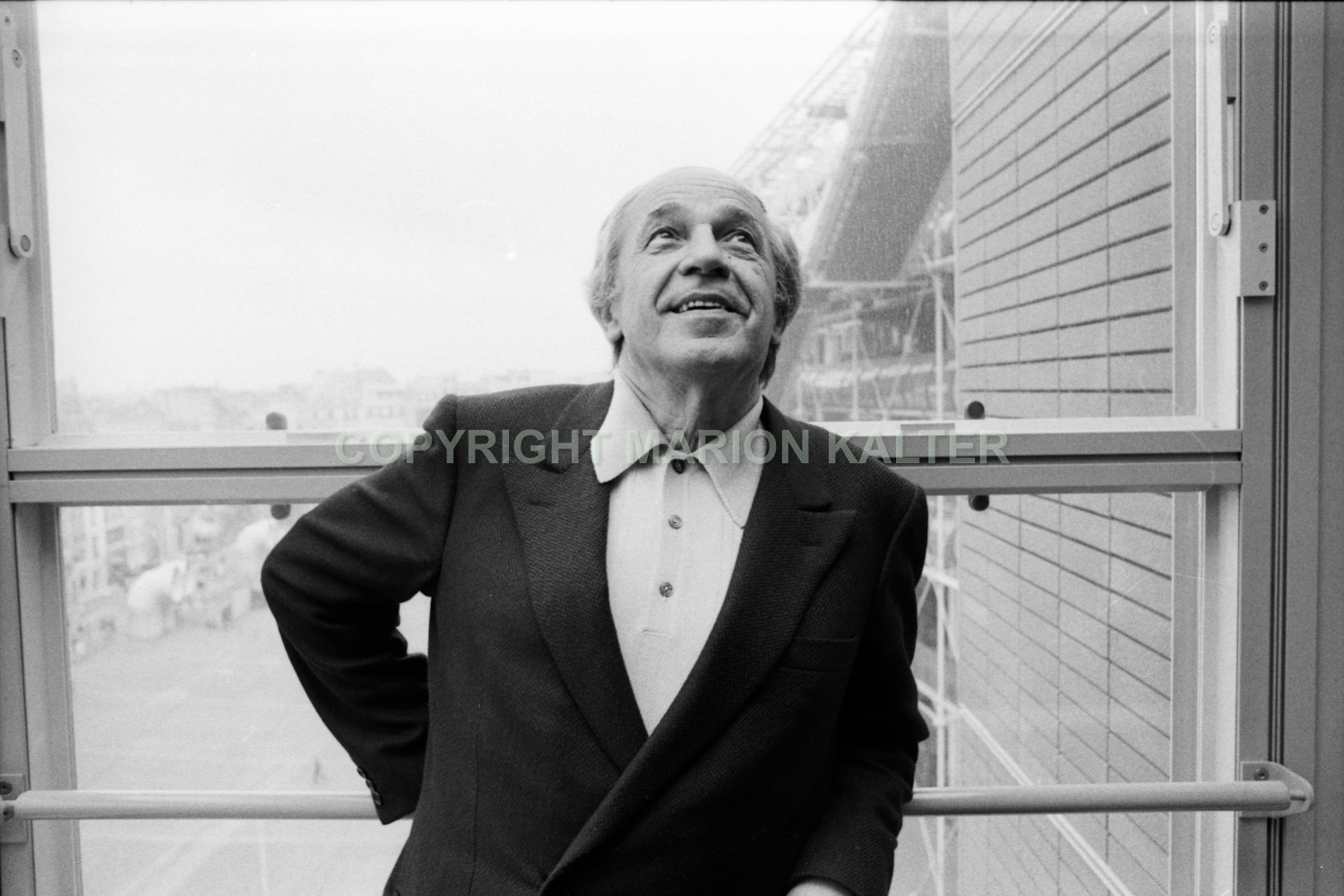 ---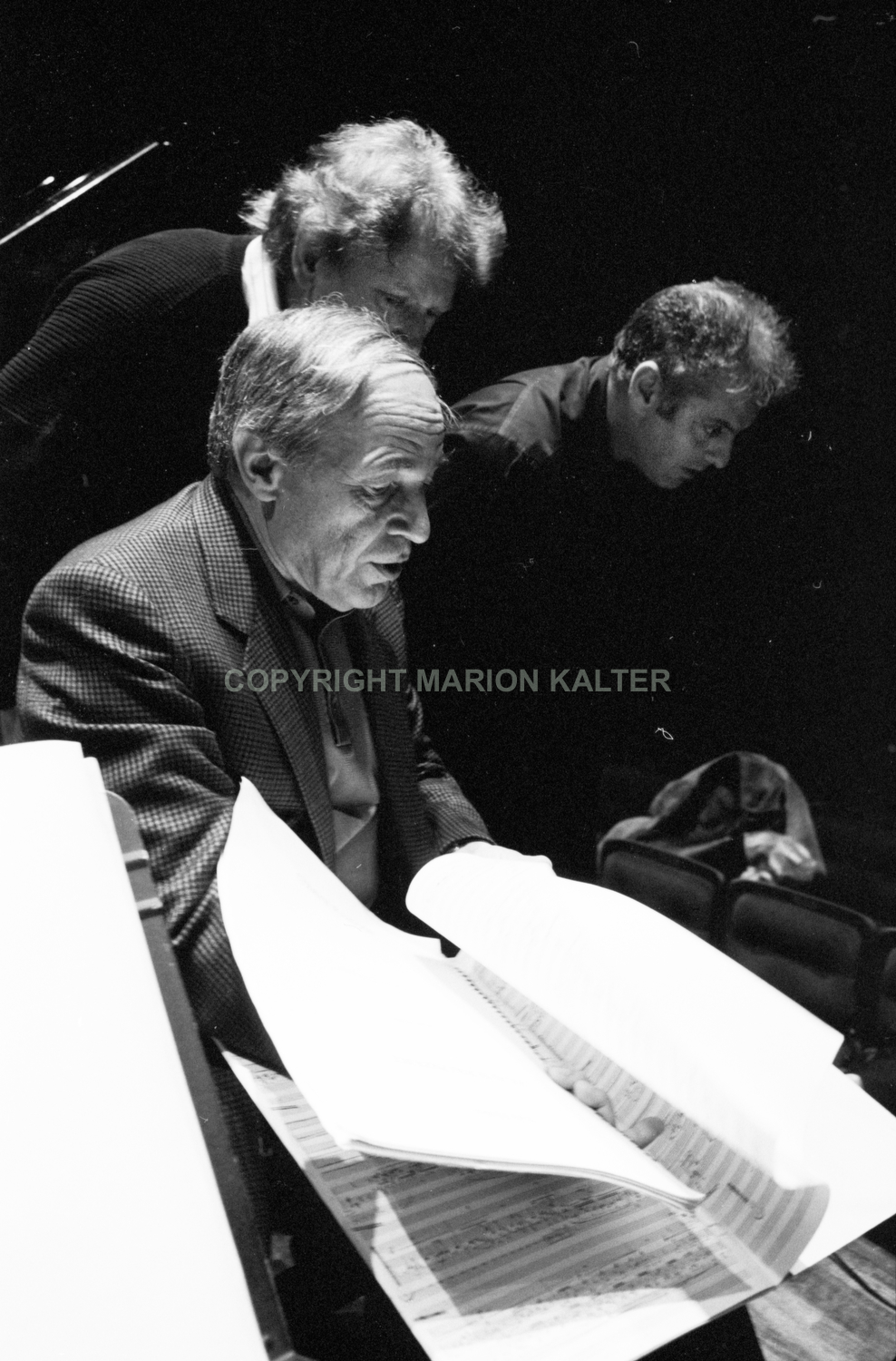 ---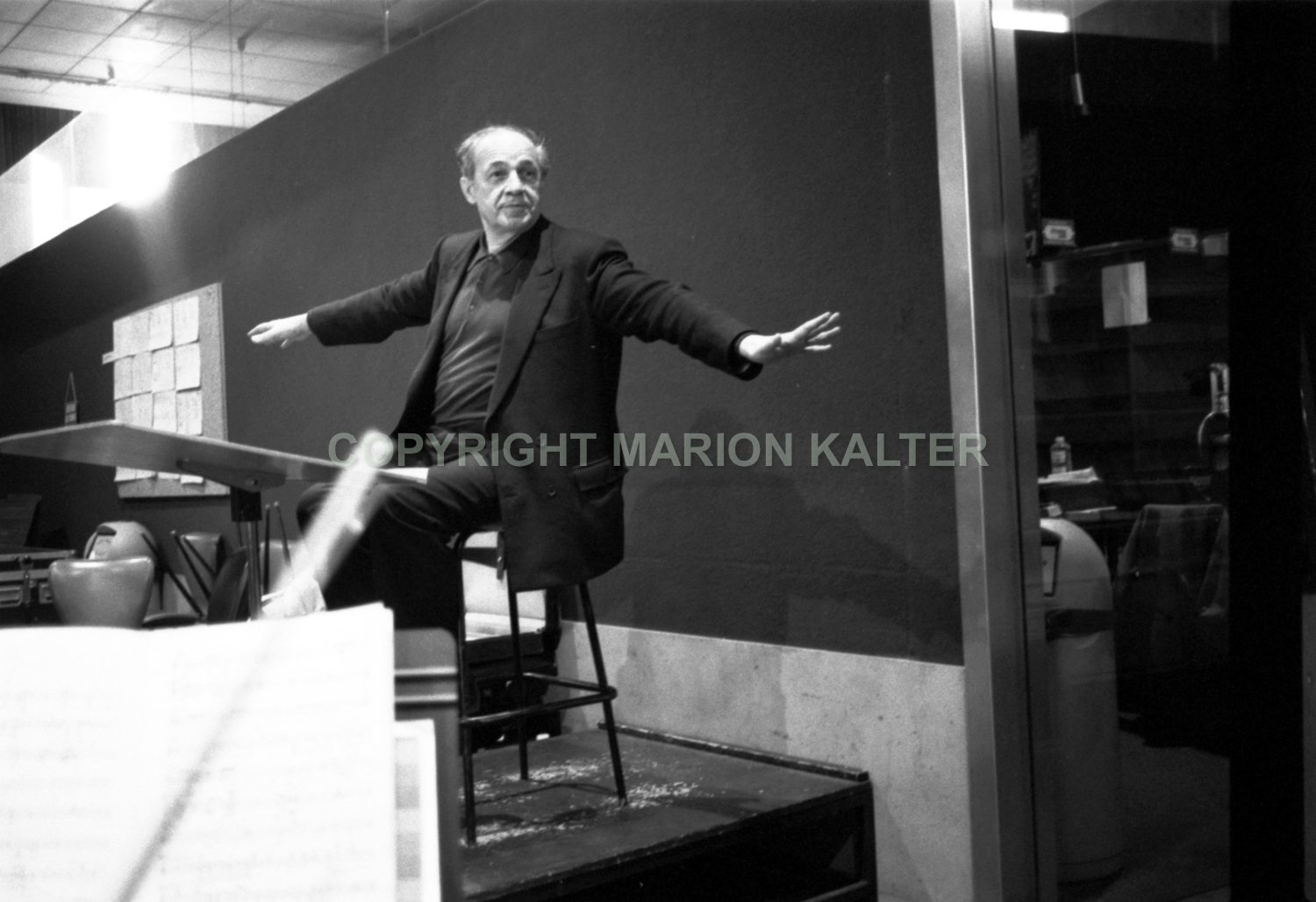 ---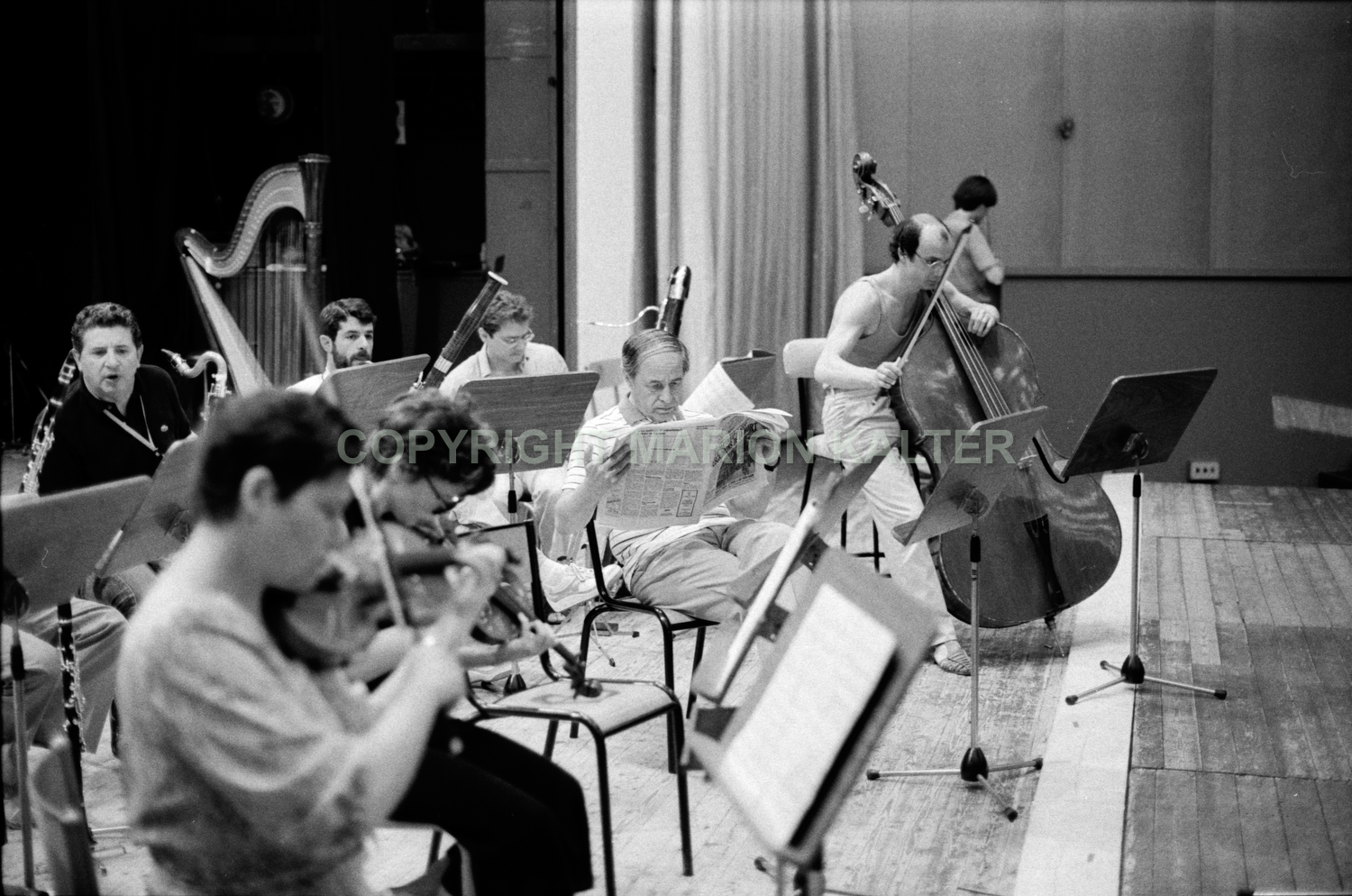 ---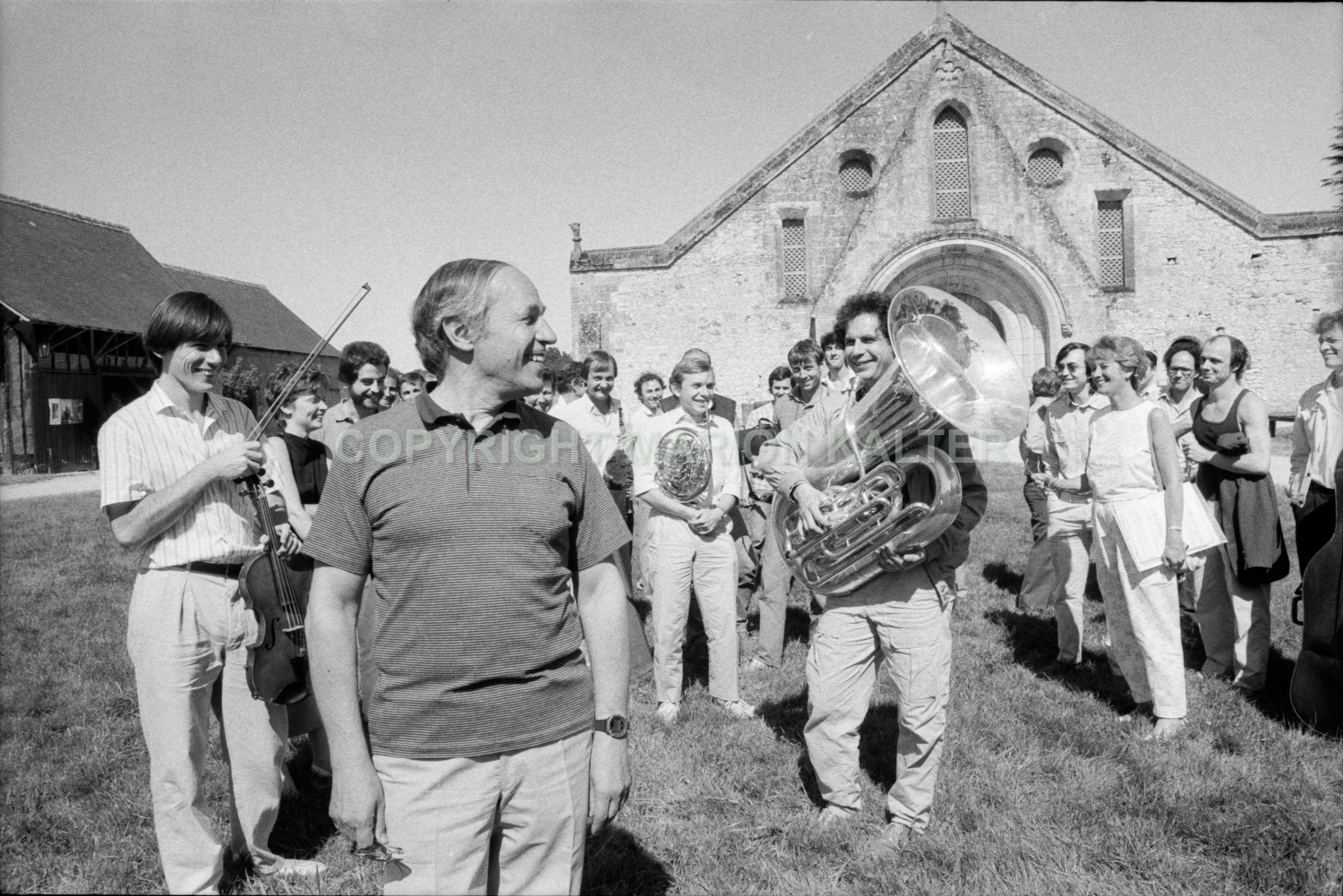 ---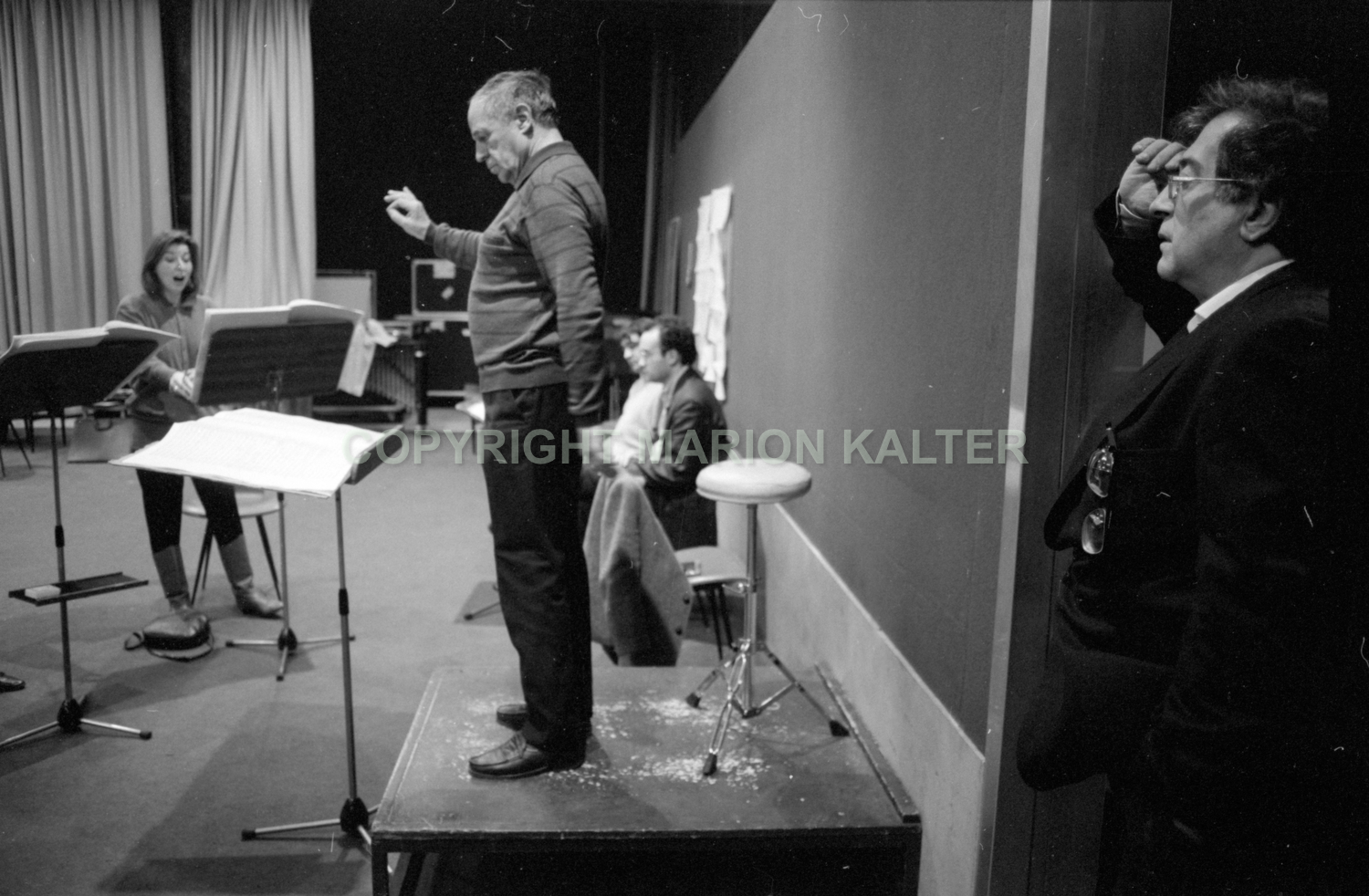 ---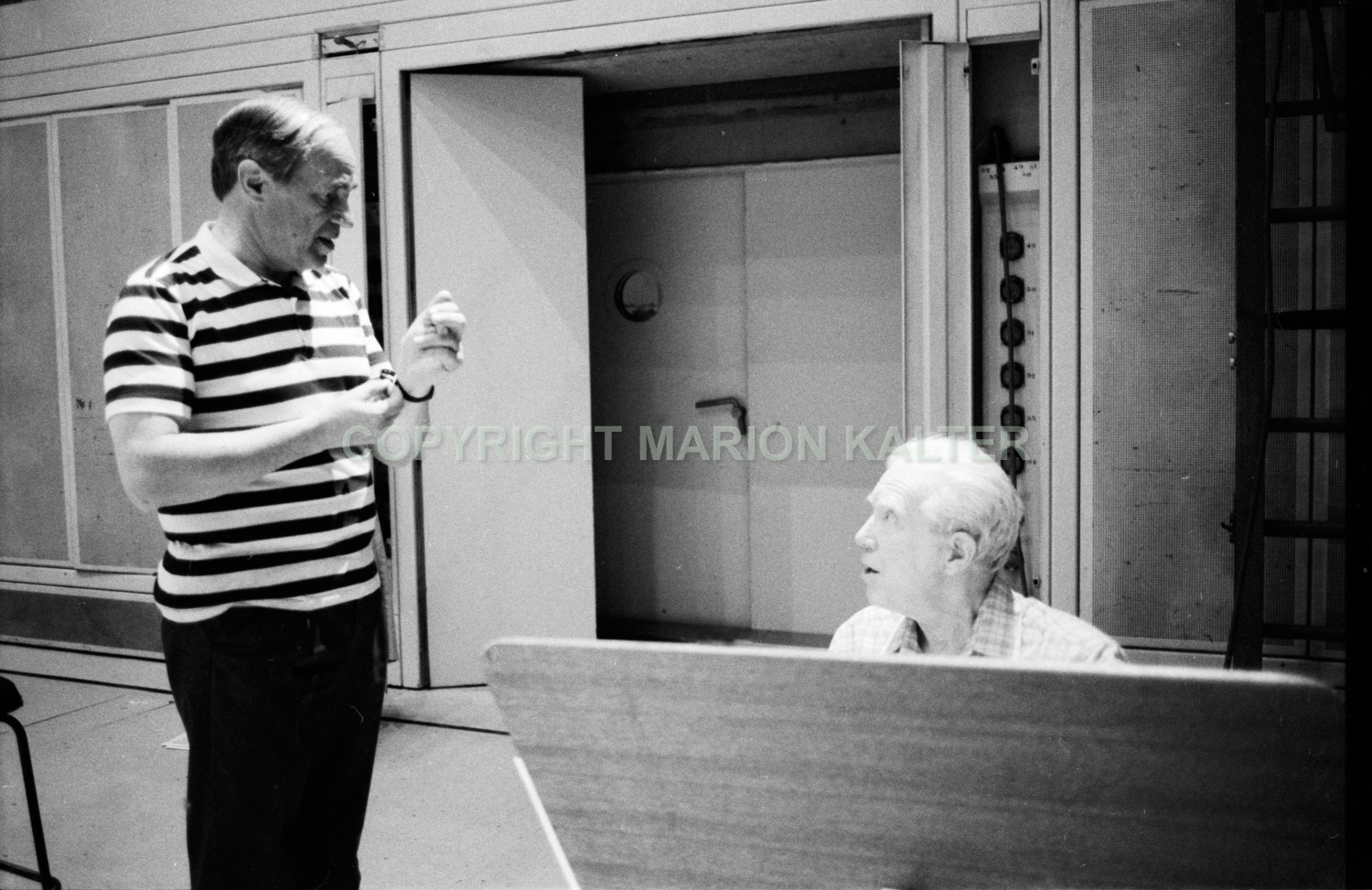 ---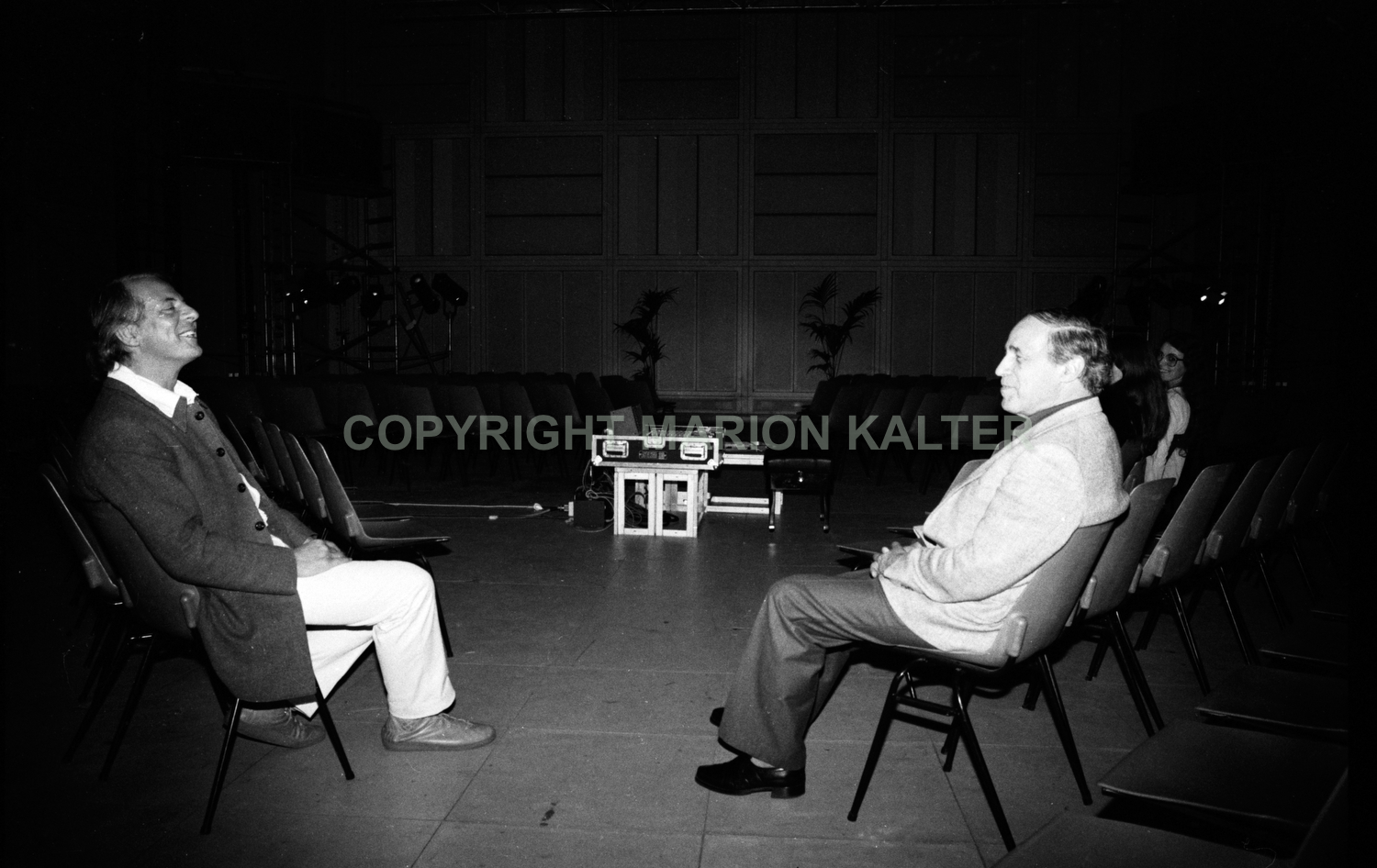 ---
---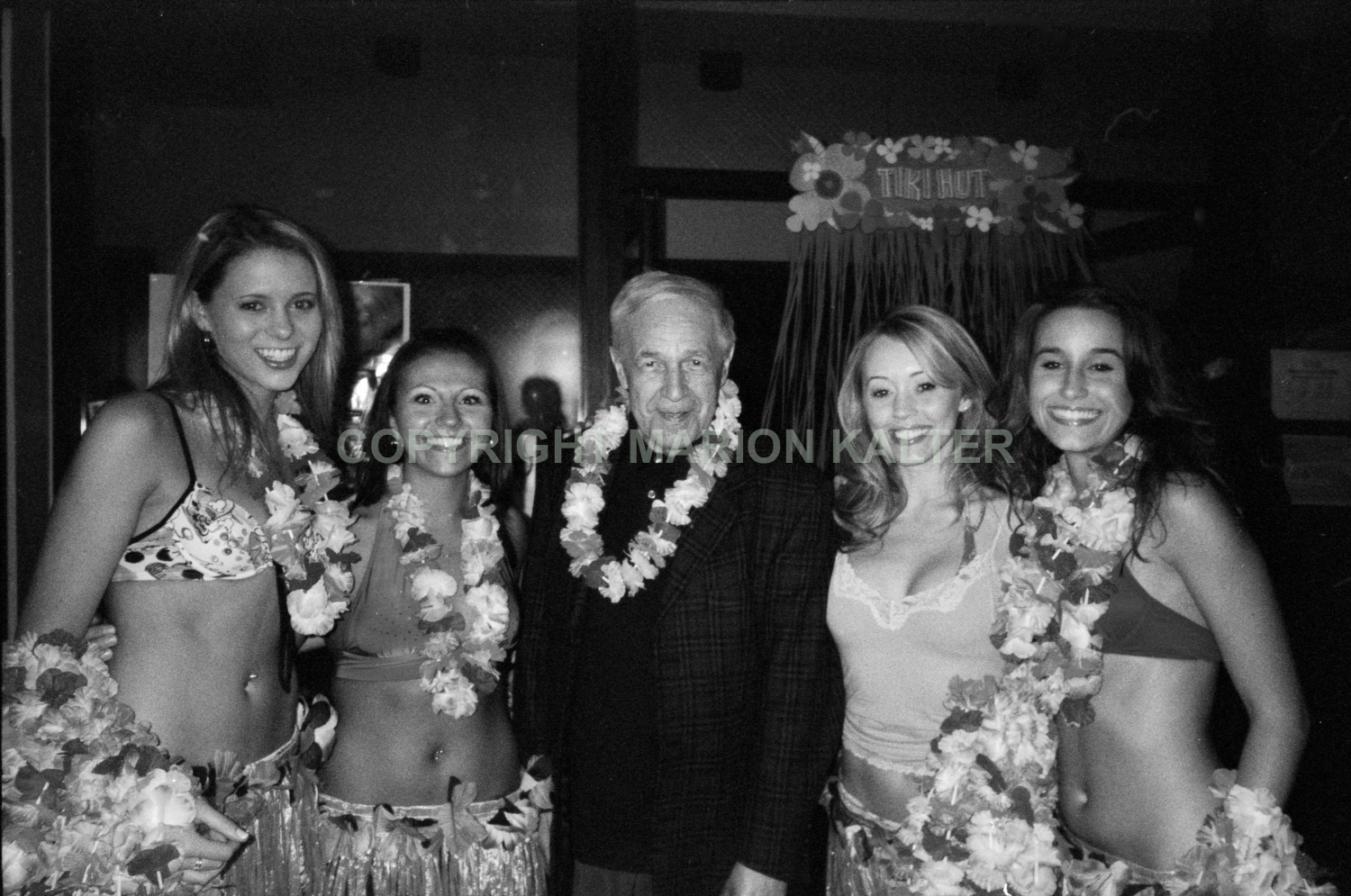 ---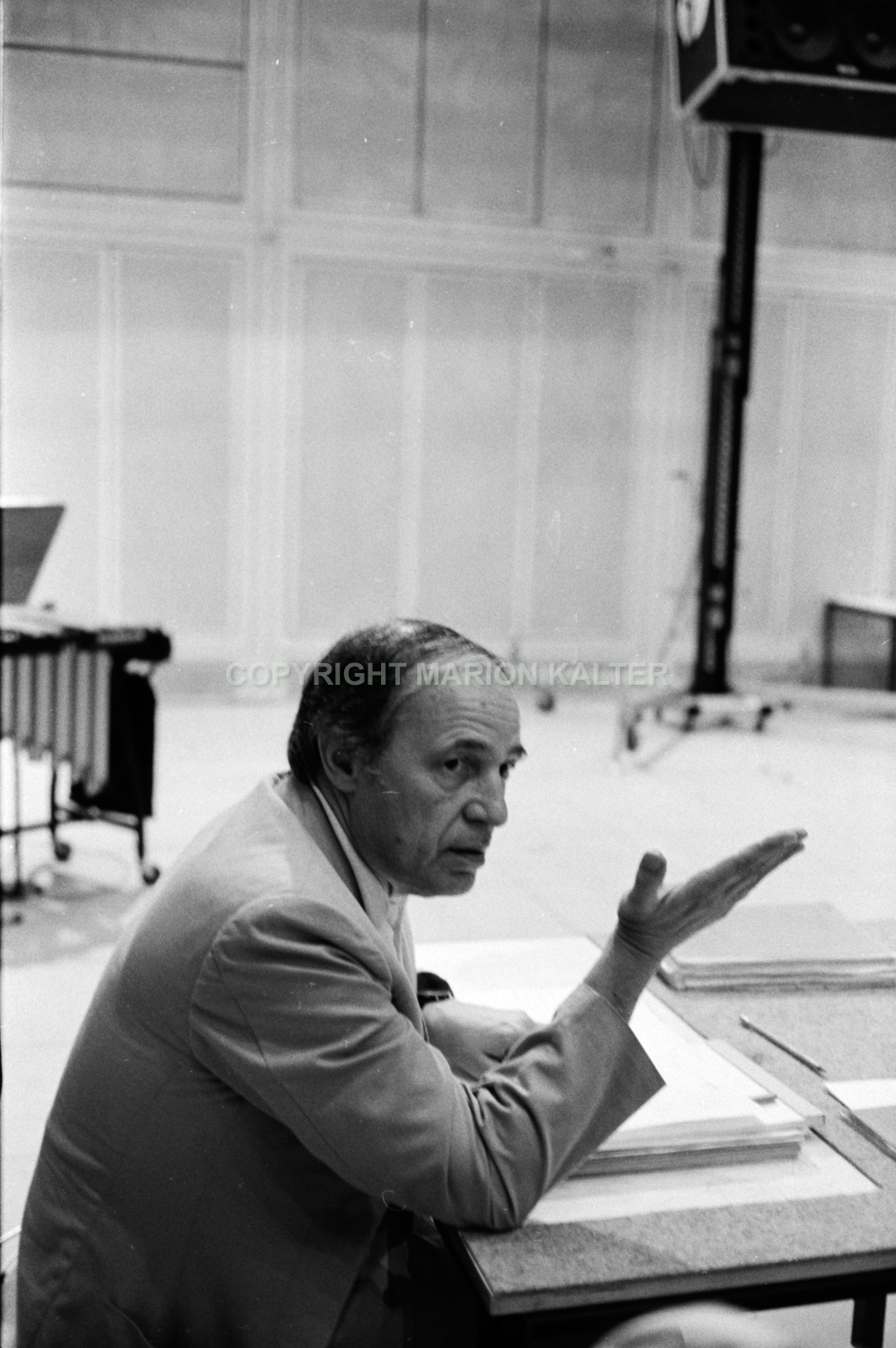 ---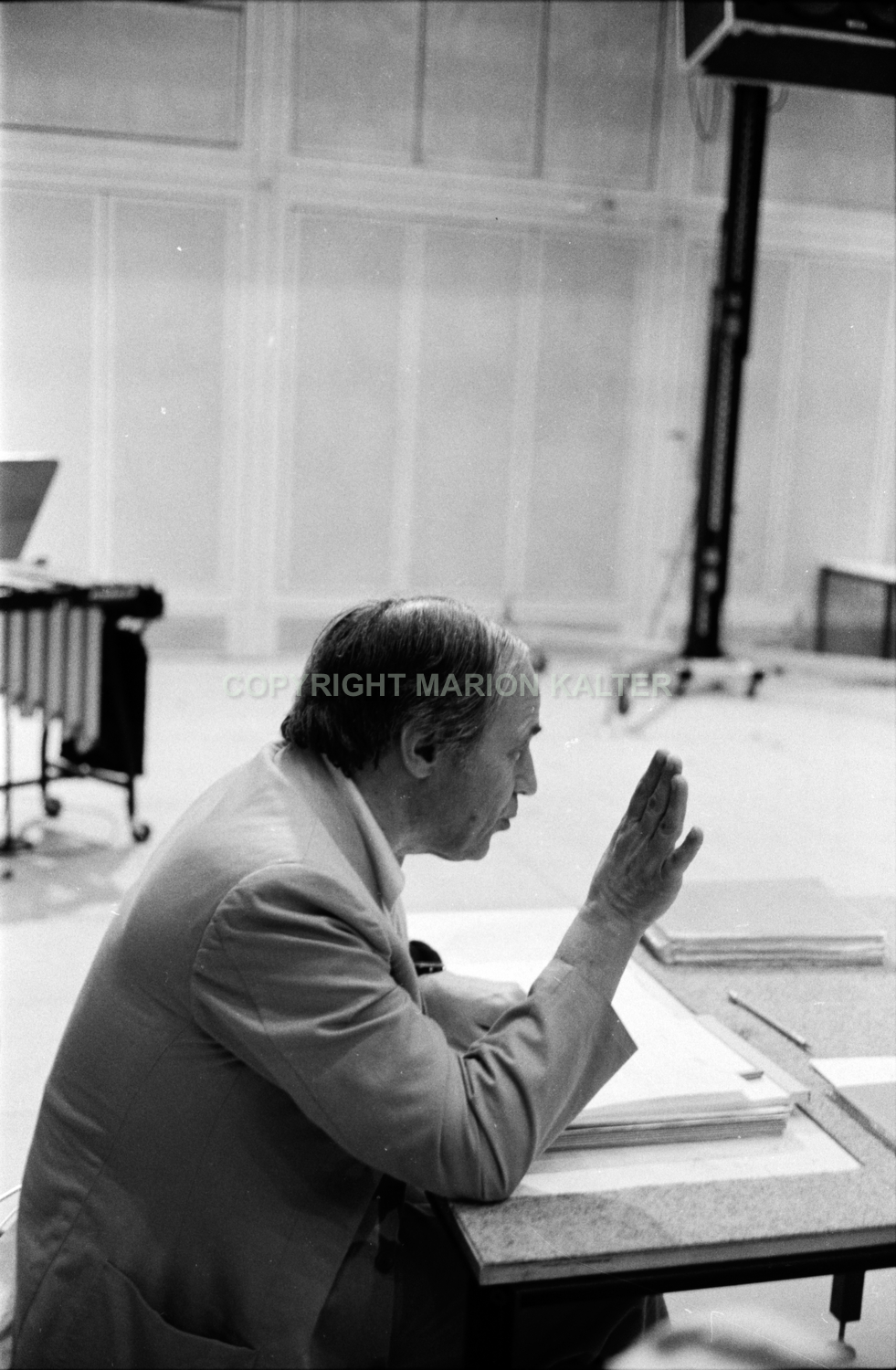 ---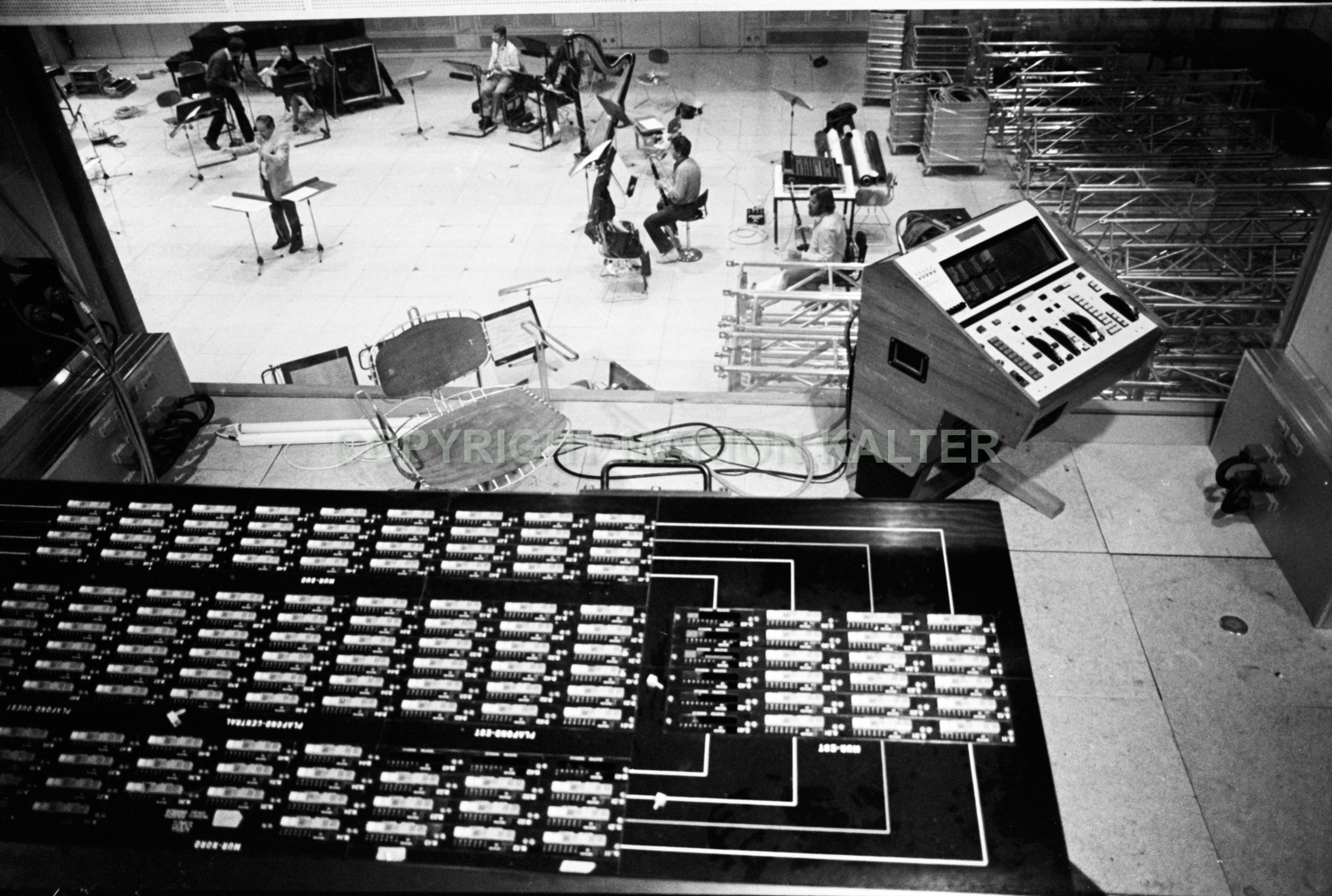 ---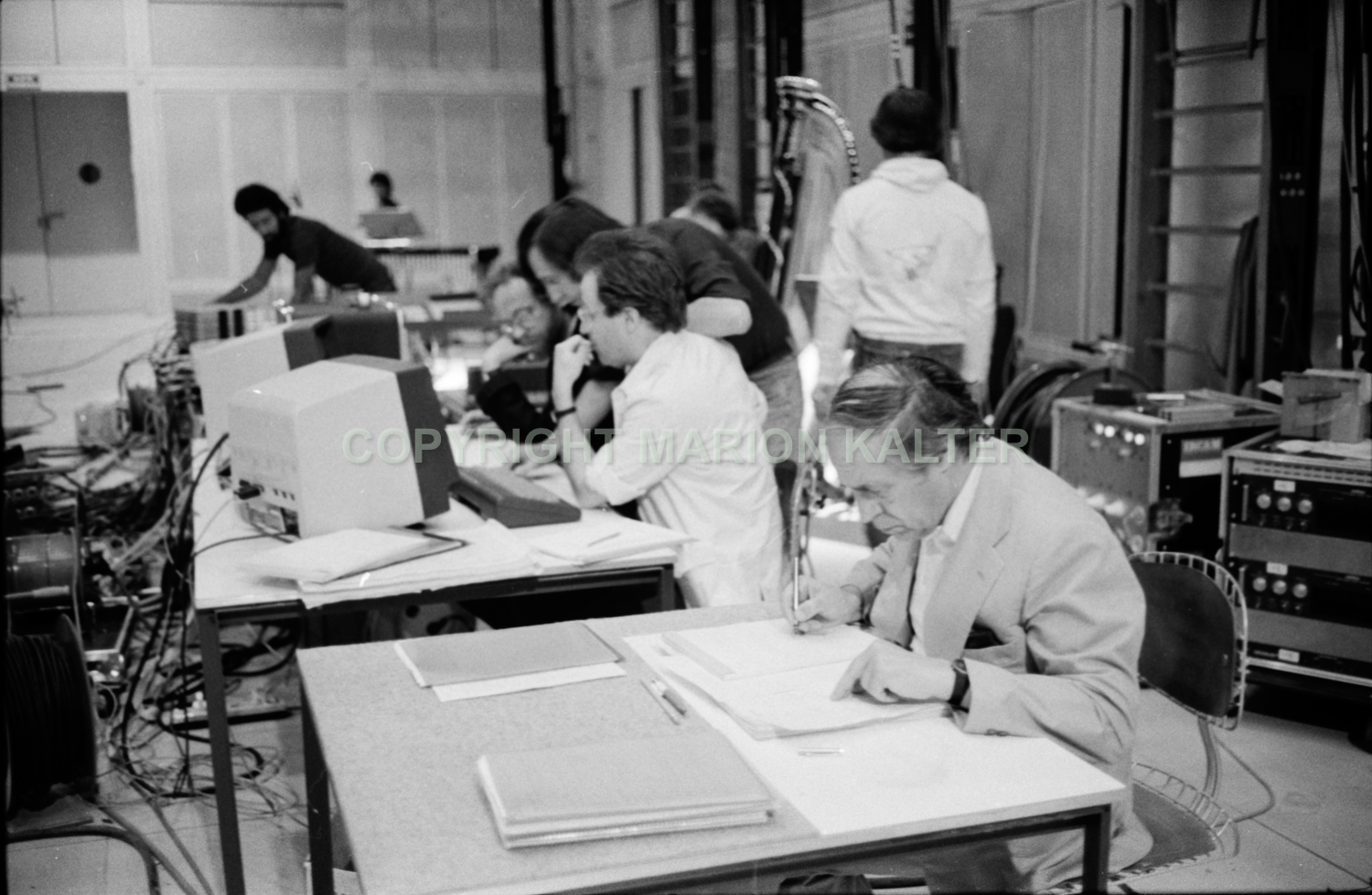 ---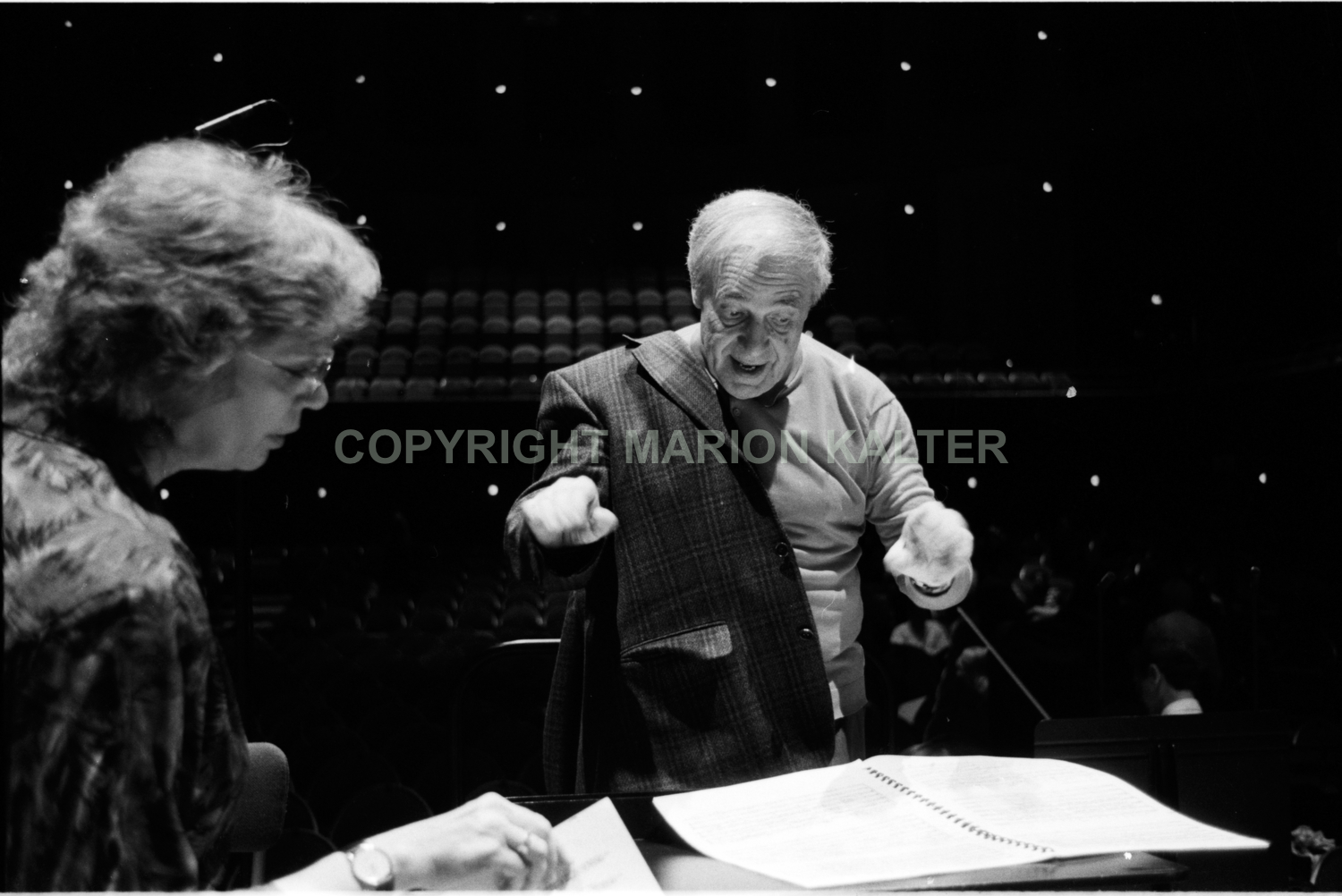 ---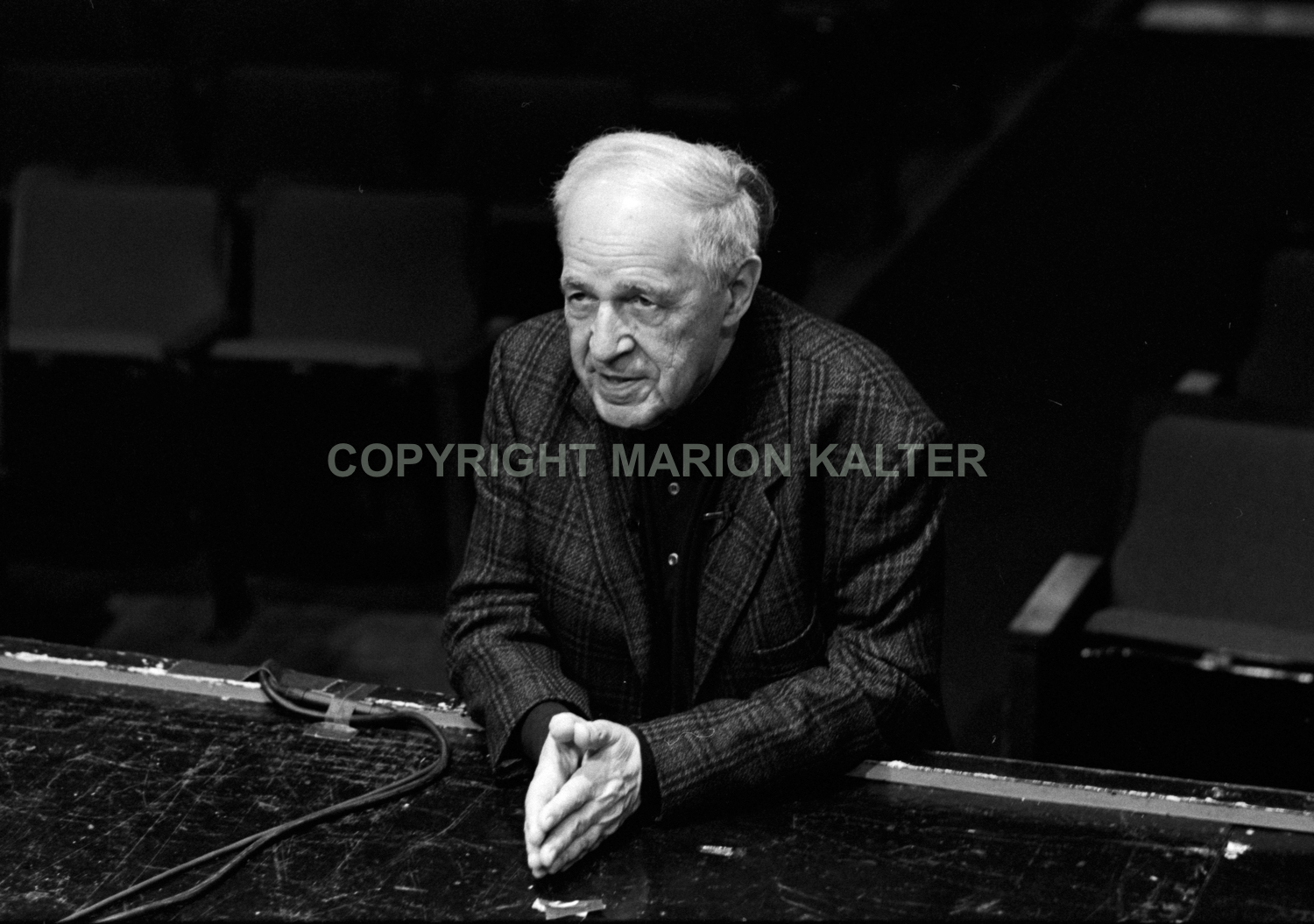 ---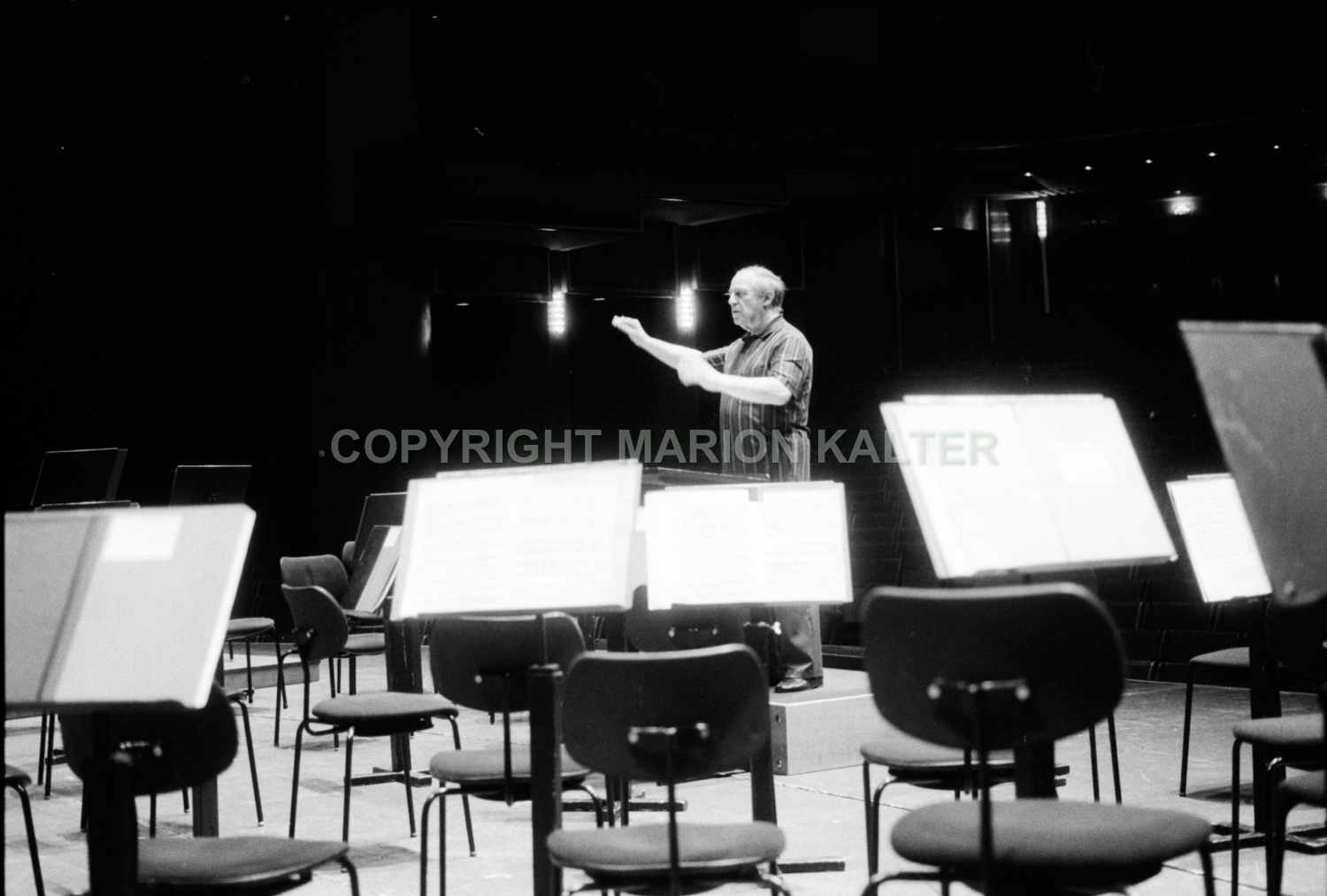 ---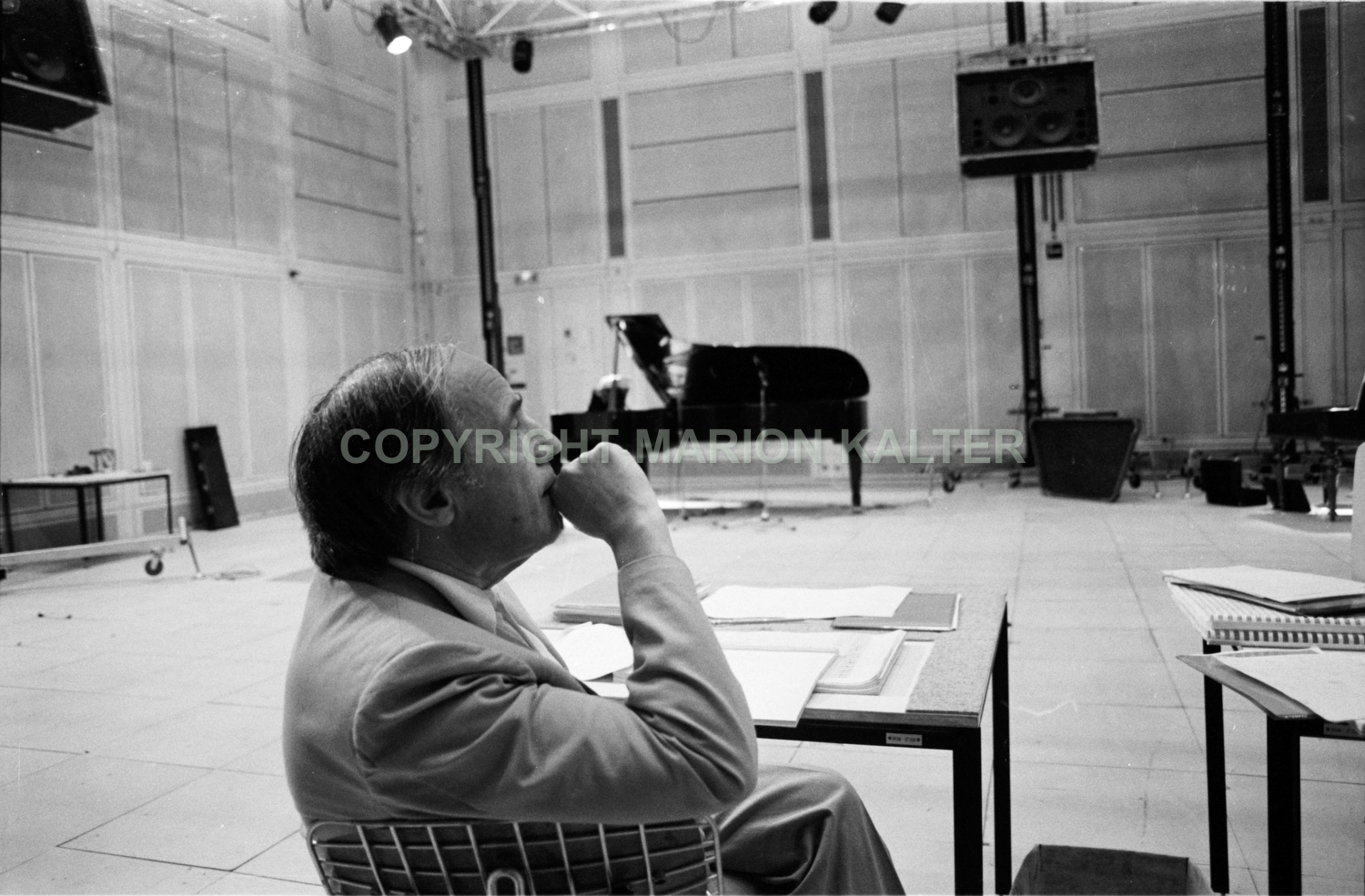 ---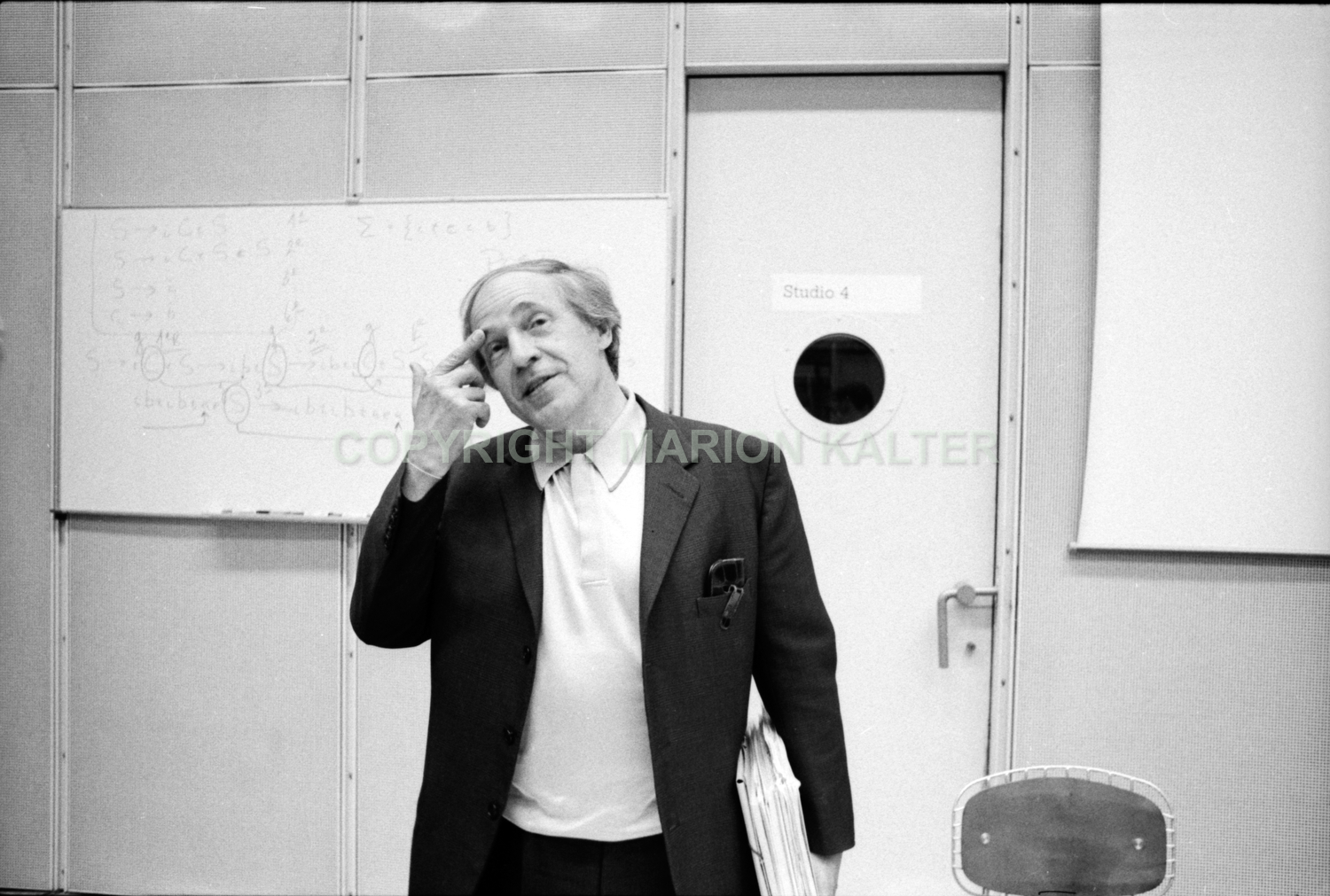 ---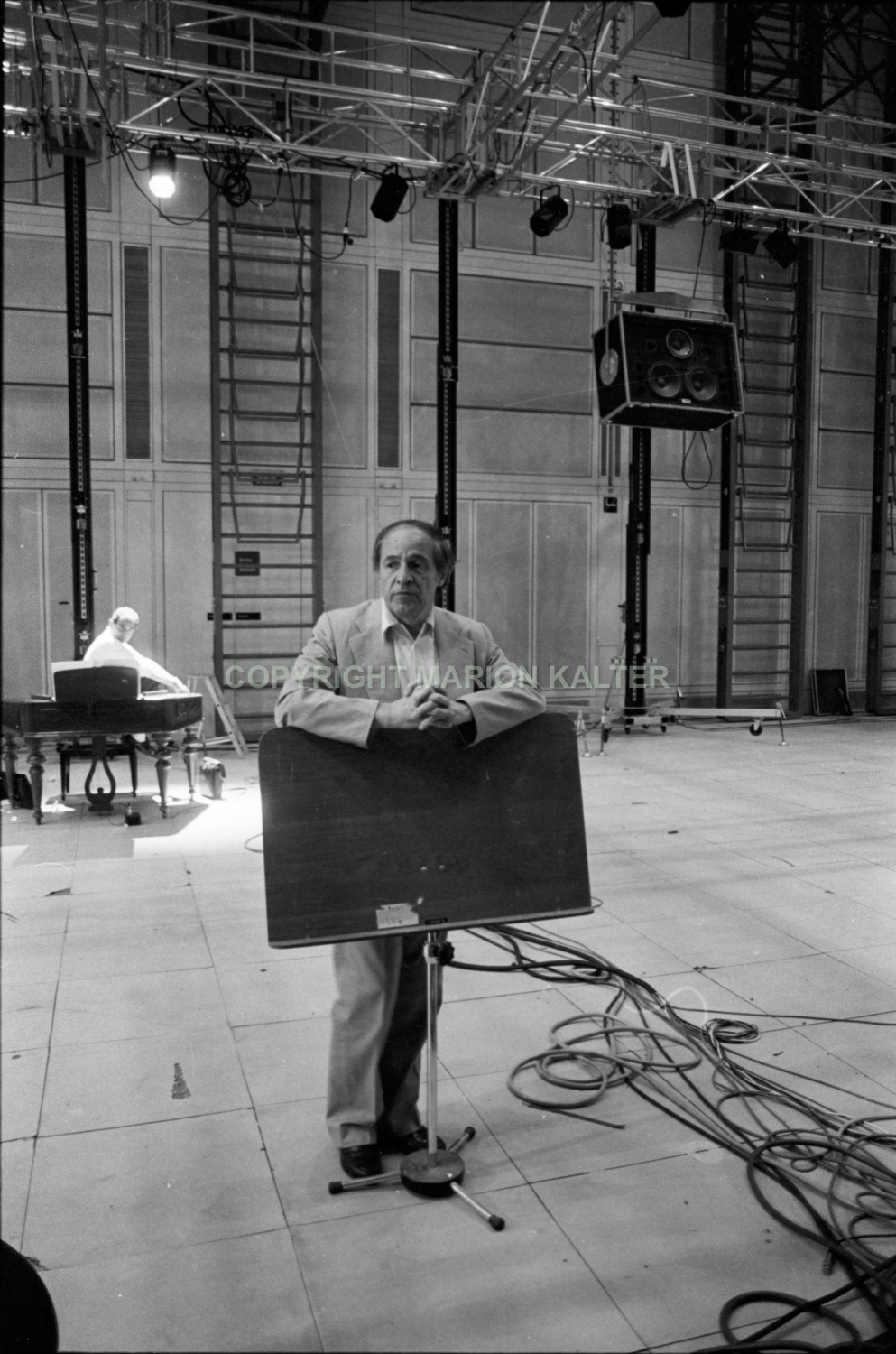 ---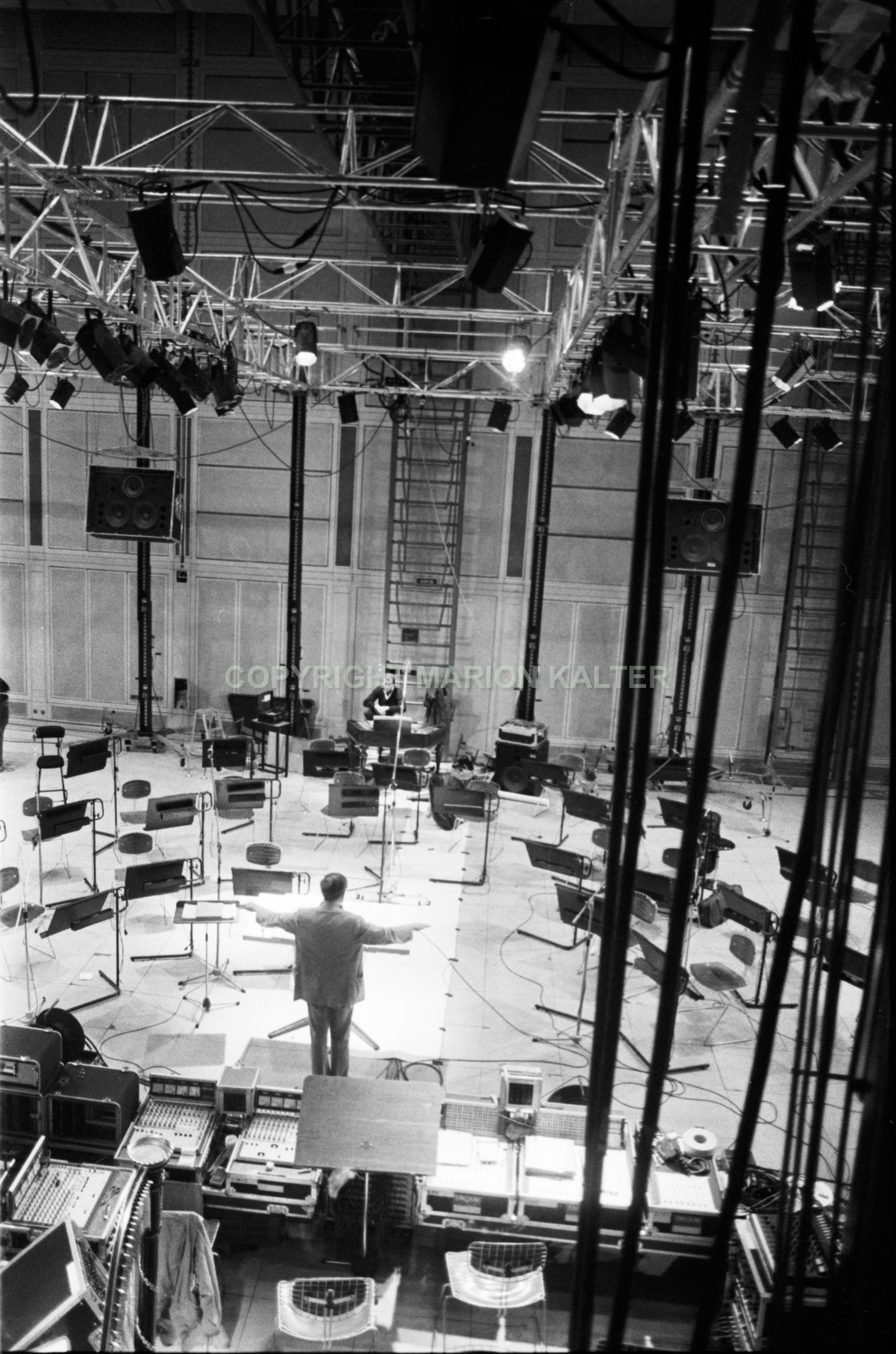 ---